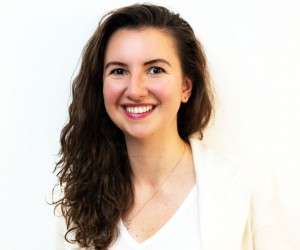 This week, we catch up with Lorena Puica, the founder and CEO of iamYiam, a science-based natural health and wellbeing hub launching in London in January 2016. iamYiam offers highly personalised wellbeing plans and advice tailored to clients' specific needs which are identified through genetic profiling techniques, scientific recommendations and individual wellbeing goals, delivering highly personalised advice to enhance overall wellbeing and radiance. Having made her mark in the world of finance and investment banking, Lorena Puica, is also a published author and extreme athlete (she ran 7 marathons in 7 continents in 10 days for charity!) her obsession with all things wellbeing led her to create iamYiam with the support of a tenacious team of experts, picked for their breadth and depth of extraordinary skills We can´t wait for the launch! Read on for more tips and tricks from this inspiring lady!
ULTIMATE WELL-BEING TIP: Breathe deeply for 1 minute! On my first trip to India I had the privilege to sit next to three monks from Bhutan for 12 hours. During this time, they taught me the most powerful tool in my wellbeing tool-box – " The 1 Minute Meditation " – Finding three times a day when you take literally 1 minute for yourself and focus on your breathing – it can be as you walk towards the printer or as you remind yourself to straighten your back as you sit at your desk.
GREATEST INSPIRATION: My mum! Entrepreneurship led her to working 12 years without taking a full week of holiday! That makes everything I do seem like a walk in the park – so I never complain!
BEST ADVICE I HAVE EVER RECEIVED: "It´s all in the mind – the only thing stopping you from being amazing is YOU."
FAVE WORKOUT: Meditation!
FITNESS ESSENTIALS: A glass water bottle, organic rose water to freshen up after the workout and orange & nutmeg body soap – amazing for reviving and purifying the skin.
GO-TO BREAKFAST: Quinoa flakes and gently roasted hazelnuts with Hemp milk (one of the healthiest and certainly most sustainable milk replacement products known to us today).
FAVE JUICE/SMOOTHIE: Water & fresh lemon juice – amazing alkalizer both mornings and evenings – reduces inflammation and helps with cell regeneration overnight.
BEST ON-THE-GO SNACK: Organic raw nuts and dates.
FOR GUESTS I COOK : Quinoa with steamed greens and smoked tofu!
RESTAURANT(S) I LOVE: Le Gavroche & Mildreds.
KITCHEN ESSENTIALS: A glass tea pot, matcha tea set, lemon juicer, raw juicer, ceramic knifes and pans.
GUILTY PLEASURE(S): Dark chocolate with sea salt or chilli!
ON MY BEDSIDE TABLE: Marcus Aurelilus's Meditations and a glass of water with fresh lemon juice.
ULTIMATE GETAWAY: Top of Kilimanjaro! The most gorgeous views above the clouds. And the walk up to Uhuru Peak is almost a walk in the park – albeit it gets quite chilly at the top!  
TOP 5 BEAUTY MUST-HAVES: 
Organic pure rose oil for skin & hair it tones and uplifts the skin while also moisturizing it deeply
Organic honey for facial masks – purifies and hydrates the skin like no other
Organic Jamaican castor oil for hair regeneration – great hydrator too
Ayurvedic herbal body wash powder – it is a gentle remover of dead skin while also energizing the cells
Organic vinegar as hair conditioner – it removes scaly build-up and residue from hair shafts and closes the cuticles leading to shiny & silky hair!
ALL-TIME BEAUTY TIP: ROSES! Rose oil for face & hair and rose water as a gentle toner & refresher.  
BEST DETOX TIP: Coconut oil-pulling in the morning – it´s an amazing detoxifier and teeth whitener. Take a tea spoon of coconut oil and use it as you would mouth wash for 10-15min – then eliminate and brush your teeth as you normally would.
HEALTH ADVICE THAT REALLY WORKS – AND THE ONES TO AVOID :
Do
Understand what your health goals are overall wellbeing, sleeping better, weight loss, recovery from injury, etc.
Reduce sugar as much as you can – I gave up sugar and alcohol a few months back and my skin and my mind felt so amazingly clear and smooth afterwards.
Head stands or shoulder stands – works wonders for circulation and energizing the body in the morning.
Deep breathing 1 minute meditation – 3 times a day when and how you wish.
Green tea or Matcha tea – 2 cups per day – amazing detoxifier and anti-oxidizing while also being energizing through its slow release of caffeine over 4-6 hours.  
Don´t
Single faceted diets (ie low/no fat, carbs … ) – it is unlikely that a blanket approach is suitable as we are all uniquely different – a better understanding of your personal mental & biological makeup will be helpful tools in tailoring your health practice.
Engaging with practices that do not feel natural to you. I love trying new practices and products though I like to be honest with myself whether, irrespective of the perceived benefits, it makes sense for me personally.
HEALTH PHILOSOPHY IN ONE SENTENCE: Natural health is simple! If it sounds and feels complicated it most probably is suboptimal for you at that point in time. 
HOW DO I CREATE BALANCE:
By understanding your personal ecosystem, behavioral habits and biological makeup and taking action that is specifically suitable & tailored to YOU.
By being relatively consistent in your practices – even if the nature of the practice changes – the aim is to have a consistent schedule of 3 or more practices per week.
By listening to the feedback from your body & mind across various circumstances – this will prove invaluable in creating long term health balance.