Drink
CECELIA LAU´S GUIDE TO LOOSE-LEAF TEA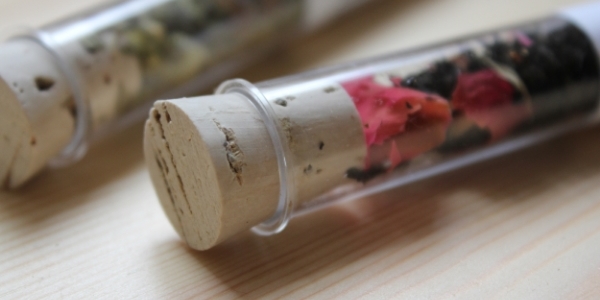 A year ago, Cecelia Lau founded London Tea Club a project to bring inspiration and wellness to people who love and want to learn more about tea. Even though we enjoyed immensely an occasional morning cup of specialty coffee by Full Cup Flavor during our stay in the USA, we love our breakfast tea here in the UK, while there's a whole world of fine traditional teas and modern blends that many people haven't discovered yet! The goal of London Tea Club is to help people discover the world of tea – from the traditional to the modern, the familiar to the undiscovered and make tea a daily ritual. We like the sound of that! But what do we really know about loose-leaf tea? Read on for Cecelia´s go-to guide.
Cecelia Lau's Guide to Loose-Leaf Tea
Background: All tea comes from the same plant: Camellia sinensis. The oxidation level and processing determine the type of tea, character and appearances (herbal infusions such as rooibos or peppermint are not technically 'tea' as they come from different plants!)
Tea Leaves: Everyone has different preferences but dark-roasted Oolongs or malty black teas are perfect for winter. Delicate white and green teas are ideal for summer, with their gentle aromas and refreshing tastes. Dark and earthy Puerh tea aids digestion year round.
Tea Quantity: A reliable rule of thumb is one teaspoon of loose tea per cup. For those looking for a stronger brew, use more tea leaves but keep the recommended infusion time the same – leaving tea leaves in the water longer doesn't make the tea any stronger, just more astringent and bitter.
Water: Every tea has an ideal brewing temperature, and it's easy to burn delicate teas. For example, green tea can turn bitter if used with boiling water. Always use filtered water or spring water if possible.
Time: Similarly, each tea has an ideal brewing time. Experiment and you'll learn what strength you prefer. Bitterness can result from steeping tea leaves for too long.
Brewing Vessel: The best way to brew is the method that's best for you! Disposable tea filters, infuser mugs, teapots, mesh infusers all work well. Infuser mugs are easy if preparing tea for one. Simply place loose tea in an infuser inside the glass, add water and then watch as leaves unfurl! Remove infuser when desired strength is reached.
Storage: Tea should always be stored in an airtight container away from light, moisture and strong odours. When stored properly tea will retain its freshness and flavour for up to one year.
---
About London Tea Club
The Club was founded by tea-enthusiast Cecelia Lau who travels the world to find the finest teas is already a hit with a discerning group of loyal tea enthusiasts. Each month members are introduced to three premium loose-leaf teas tailored to their personalized  profile  a perfect treat for beginners and aficionados alike, to enjoy at home, work or on the road. Membership to the London Tea Club is £10/month for UK members and £12/month for international members with shipping costs included.